Welcome to Indiana Property Group!
Indiana Property Group is a full service, independant real estate agency serving Indianapolis and the surrounding area. We are committed to providing an exceptional experience to those buying or selling real estate in the Greater Indianapolis area.
If you are like most of our clients, then you will enjoy browsing for your next home on our website. Whether you are looking for a home with a 3-car garage, a swimming pool area or a specific school system, our website will start you on your new home search. Then, when you are ready, our agents are standing by ready to assist you.
We know that not only are you in need of a real estate professional that represents your best interests and is here when you need them.
Our People
Angela Walker and Shawn Goolsby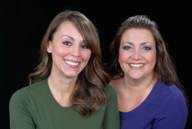 Angela Walker and Shawn Goolsby are experienced brokers with Indiana Property Group.
With over 25 years combined experience in the real estate industry it's easy to see the passion these two Indiana natives have for people and the business. Both Angela and Shawn are licensed brokers and members of MIBOR. Angela and Shawn have worked extensively in new home construction, general real estate and have been responsible for over 1, 500 homes sold and closed. Since 2006 they have aided over 300 investors in property procurement and management.
Are you ready to take the next step? Call now!
Angela Walker
(317) 557-0771
angela@indianapropertygroup.com 
Shawn Goolsby
(317) 796-5072
shawn@indianapropertygroup.com